Tired of that ugly metal cover for your cold air return, wall or ceiling vent?
 Replace it with one of our beautiful hardwood vents & air returns. They are available in many different wood species like red oak, white oak or maple. These vents can usually be floor, wall or ceiling mounted. Vents can be either drop in or flush mounted. Vents are extremely strong and durable. After installation wood vents are sanded and finished to match your new wood floor color. It is a simple and inexpensive upgrade to make your wood floor even more beautiful.
Some of the popular sizes:
2″ X 10″ 4″ X 8″ 6″ X 10″ 2″ X 12″ 4″ X 10″ 6″ X 12″ 2″ X 14″ 4″ X 12″ 6″ X 14″ 4″ X 14″
A flush-mount vent sits flush with 3/4″ hardwood floor.
It is strongly recommended that this vent be installed with the hardwood floor installation or refinishing.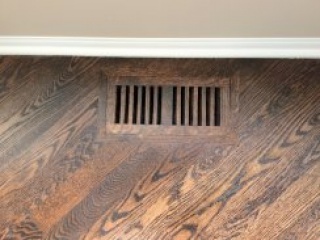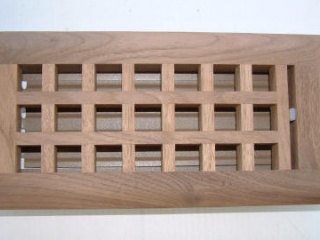 Drop In/self-rimming Wood Vents
A cold-air return is a vent that is usually much larger than a standard heating vent. These are usually wall-mounted and are positioned in line with the baseboard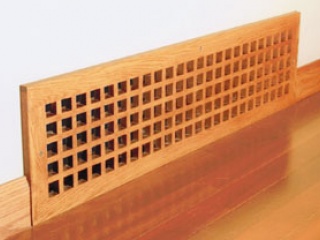 Do You need an air flow damper? Some areas require an air flow regulator, our dampers can be removed and ajust in any time.