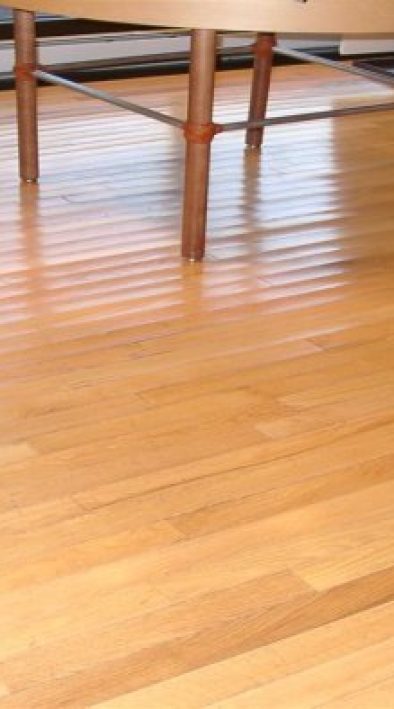 The worst enemy of your hardwood floor is WATER. Whether it's raining outside and water managed to get onto your hardwood floors or there is a spill or leak within your house, when your wood floors are exposed to water or moisture, they are at risk of being warped and permanently damaged. If your hardwood floors get wet, do not panic immediately! Our floor experts can help you out!
BNZ Flooring Company works with insurance companies for years and helps their clients with wood floor water damage. Commonly, the hardwood floor exposed to a lot of water must be removed and new wood floor is installed. If your wood floor only soaked in a little water, wood floor professionals can effectively remove the excess water and speed up the drying process. As soon as the floor is dry, BNZ Crew can refinish your floor to its original look.
BNZ Crew uses professional state of the art moisture meters, designed for checking wood and plywood. These moisture meters allow checking the moisture in slab using RH plug- approved by ASTM F 2170
Many flooring companies want to rush the job and they refinish floors or install new floor on wet underlayment or slab. PLEASE REMEMBER – Water that has reached the subfloor needs to be dried too. Refinishing hardwood floor with wet underlayment will make your water damaged floor worse!
Contact BNZ Flooring Company to figure out whether your wood floor is dry enough and is ready to be refinished or needs to be removed.